A year in a camper with children - our packing list
First of all: whether you live in a camper with children for a few weeks or a year, there is hardly any difference when it comes to the packing list. When we were in Portugal for 7 weeks last year, we thought to ourselves "packed like this, we could actually go to Canada". Of course, here in North America we travel through different climate zones and need warm clothes as well as summer and swimming gear. At the beginning of our road trip we went to Newfoundland with an average summer temperature of 15° degrees and regular rain, especially at night it was really very cool. 1,200 km further south we had very hot days in Toronto.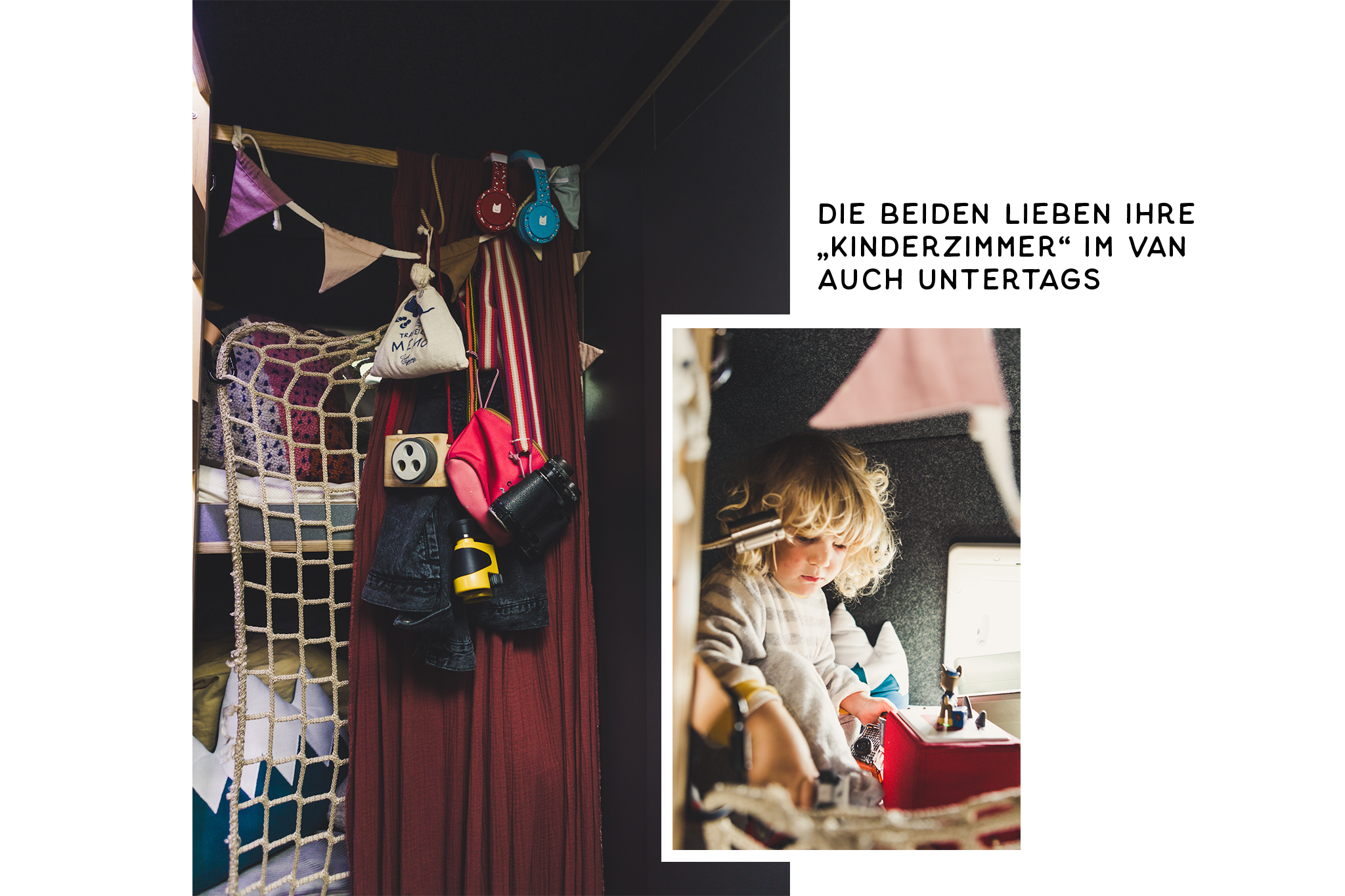 We are traveling with two small children aged 2 and 4 and will show you what each of them has with them. Of course, the classic onion system works very well! In addition, we have normal clothes (several pants, sweaters, T-shirts, socks, underpants, bodysuits, etc.) with us, all of which are on the larger side, and we left clothes at home that will soon no longer fit. In addition, only darker and colored clothes that can be washed at at least 40 degrees make it into the camper, because lighter things get dirty too quickly and washing clothes is definitely the most strenuous thing when traveling. That's why we have so much stuff with us that it lasts for about 3 weeks without having to be washed. We didn't pre-purchase anything because we're happy to find something special on the road. Casper inherits Leo's things anyway and Leo gets something new every now and then.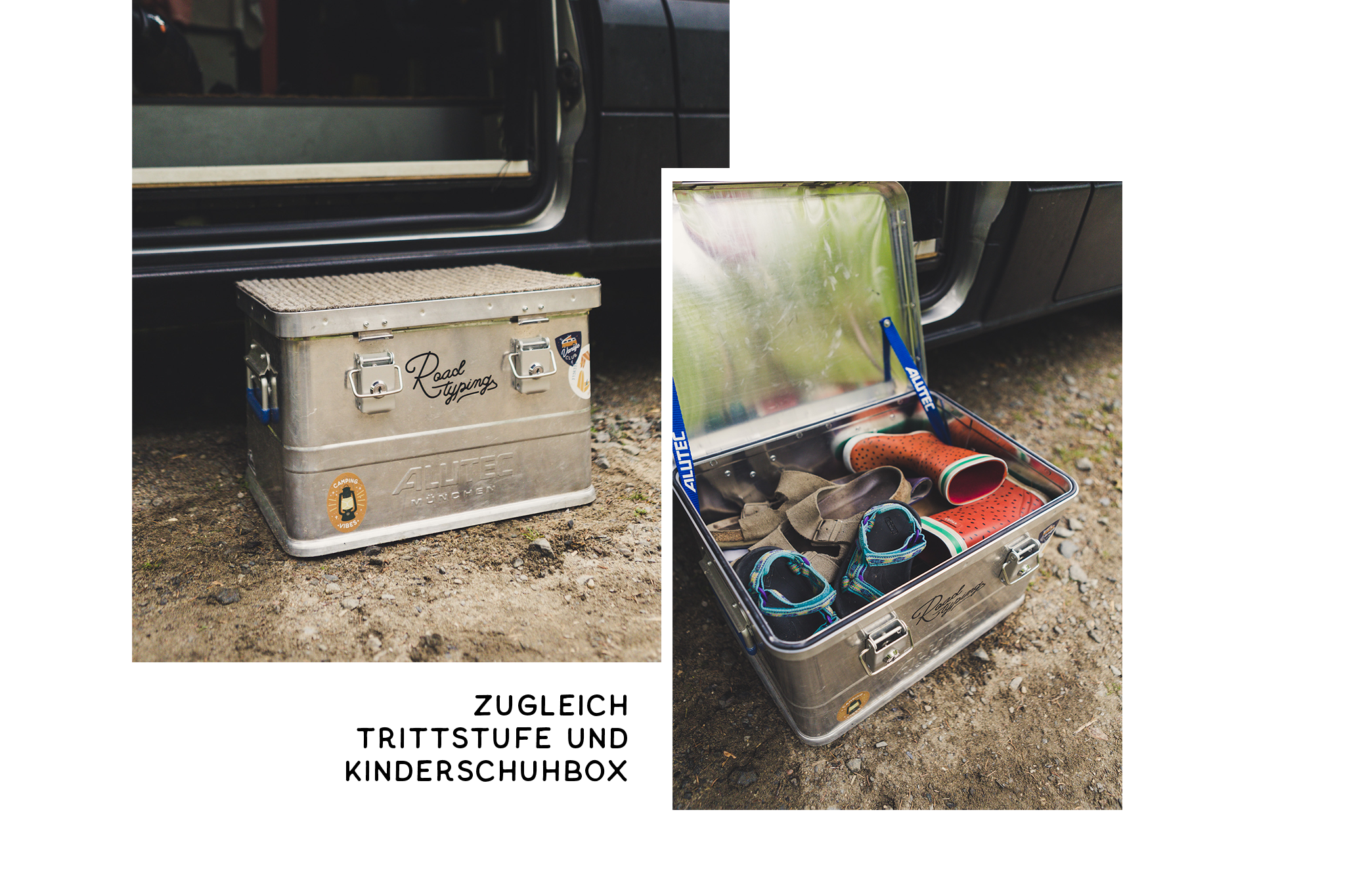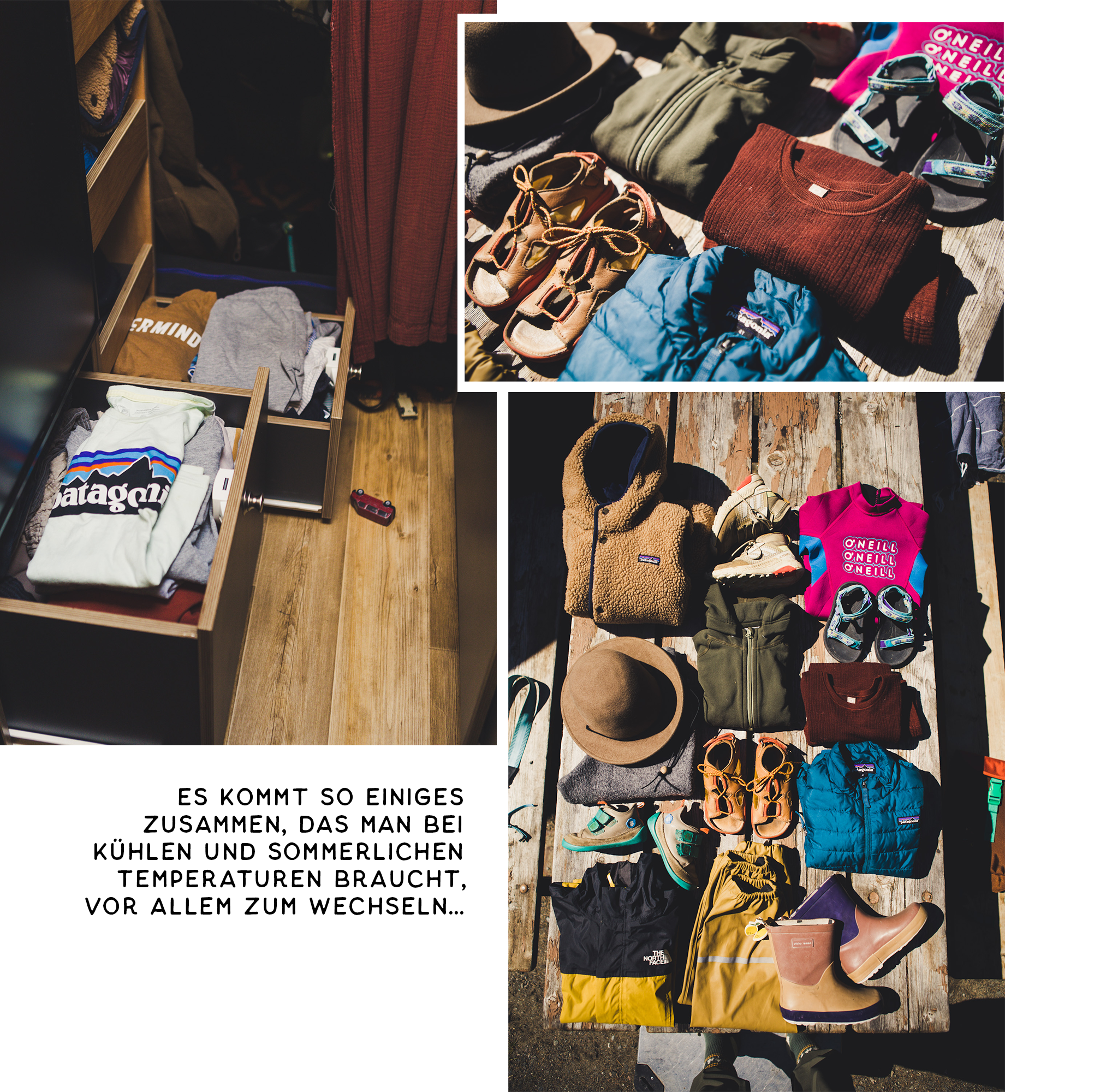 These things have worked very well for us and we would recommend them:
Rain pants

Thin and light rain and wind jacket that dries quickly; For example, rubberized materials tend to get soaked and dry very slowly, so GoreTex or similar is better; our children also wear it as a windbreaker when cycling

rubber boots

Warm walking pants to pull over because we spend a lot of time outside and the children mostly sit on the ground and the picnic blanket and it is often cold downstairs, especially in the morning

We love Merino for cold days and nights as it regulates the temperature. Here we have Dilling's products with us, everyone has long pants and a long-sleeved shirt, Casper even has some bodysuits

A good fleece jacket is everyone's favorite item, we have the Houdinis from Houdini, they are super cozy, warm and soft and also dry very, very quickly.

Down jacket (please certified as Patagonia or Primaloft) for cold days and perfect for under the rain jacket

Leo also has a cozy vest with him

We love our children's hat from Mojak, it is not only super casual but has many advantages; The wreath protects your face and neck and, especially here in Canada, you often wear a mosquito net on your head and that of course stays particularly well on a hat

What we can highly recommend, especially if it's not really warm in summer, is to take a long wetsuit with you, because Leo and Casper are water rats and they stay nice and warm in the wetsuit and can still play on the bank

Shoes take up a lot of space for both us and the children; Each of them has a good pair of running shoes and sandals with them because we travel a lot and we love the barefoot shoes from Affenzahn! Another pair to get dirty with, Leo has a pair of waterproof hiking boots from Adidas Terrex, as already mentioned rubber boots and they have bathing shoes as both of ours are a bit sensitive when there are stones in the water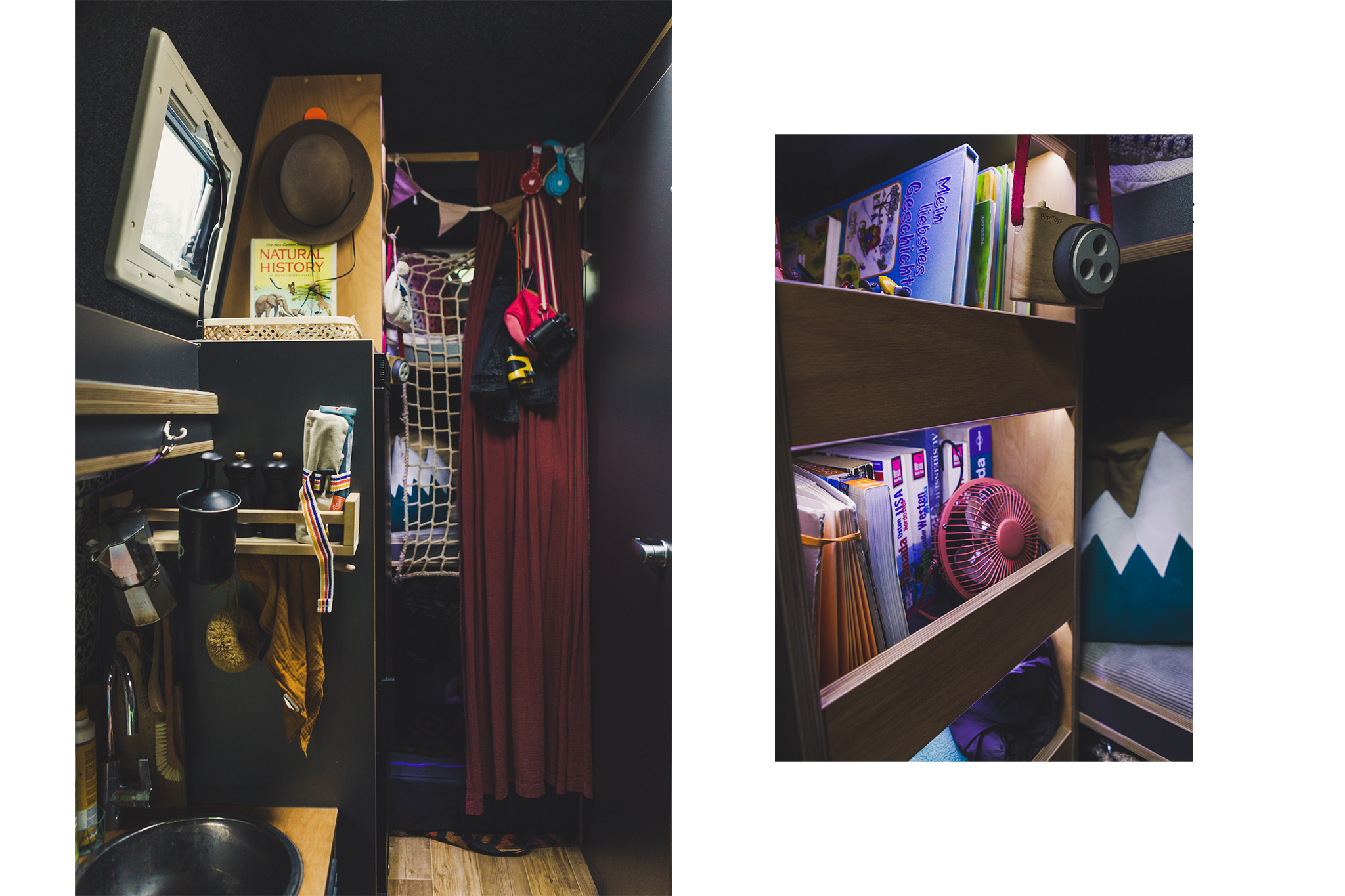 So you have a few pointers, of course this is just our recommendation and fits our active everyday life. In the meantime, there are a few things that we would like to send back home or give to a second hand shop, because we have a little too many normal clothes with us, you really don't need that much.
Have fun packing for your next trip or road trip