Our moor project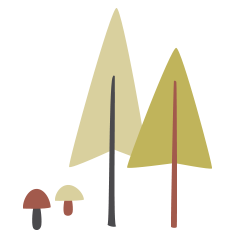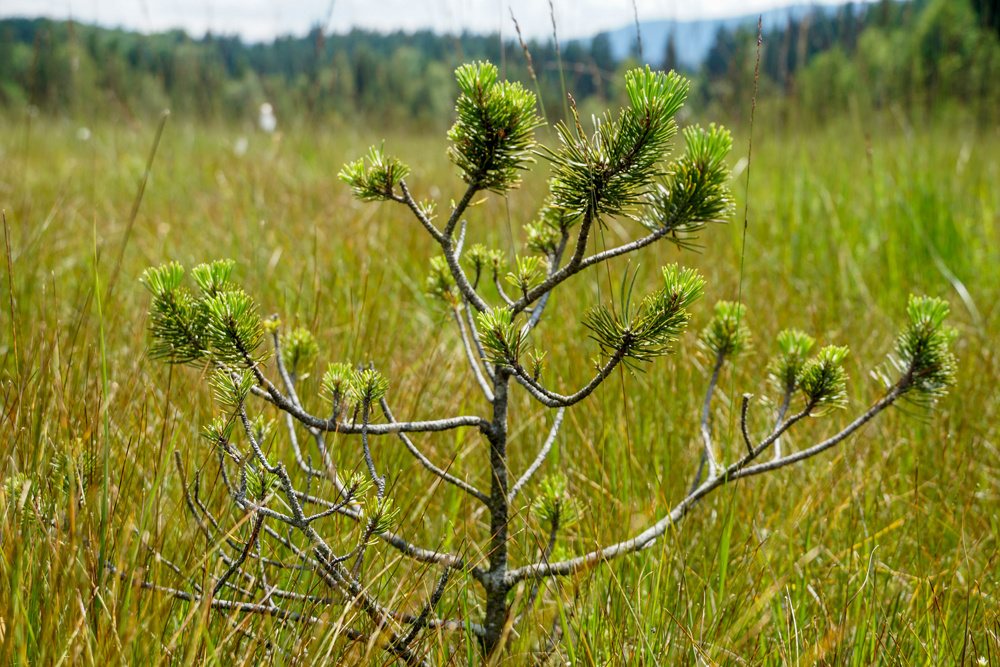 A little history of the moor:
formerly a horror fairy tale, today a climate hero
What words come to mind when you hear the word moor? Scary, mysterious, dangerous, dark, spooky? At least that's what people used to think about this impenetrable habitat. This image was inspired by myths, stories and legends in which people are simply swallowed by the moor and never return.

Given this background, it is hardly surprising that people from previous generations wanted to use these eerie and hostile places to their advantage.
For centuries, bogs have been drained in order to cultivate them. Large-scale drainage and ditches were used to drain moors, the peat was mined and the resulting area was used for agriculture. Unfortunately, these areas are lost forever.

But what are moors anyway?
Why don't they just grow back?
Peatlands only arise where water is available in abundance. To put it simply, they form a transition between water and land. There is a lack of oxygen in the moor due to the high water level, and the water is also quite acidic. And what we already know about sauerkraut: Sauer preserves!

If plants and animals die, they are not completely decomposed but rather preserved. Over time, peat, the bog soil, is created. This process takes a very long time. A healthy bog only grows a single millimeter per year or 1m in 1000 years. For comparison - a human hair only needs 2 days to grow one millimeter.

Moore: A treasure,
that needs to be protected
Today we understand much more about the peatland ecosystem. In fact, some of the secrets revealed are truly astonishing:
The moor is a super sponge - during heavy rain, the peat soil absorbs and stores large amounts of water. Effective flood protection!
An unusual habitat - Many highly endangered animals and plants are perfectly adapted to the conditions in the wetland. Specialized plants such as sundews and many species of butterflies can only be found there. Moor protection is also species protection!
Climate protectors and climate killers - peatlands are highly effective reservoirs of greenhouse gases. They only cover around 3% of the earth's surface - but they store around 30% of the earth's carbon worldwide. That's twice as much as all the world's forests combined! They therefore have serious significance for our entire climate system.
But this is also where the danger lies – moors that dry out become greenhouse gas bombs. This makes the protection and preservation of moors worldwide all the more important!


More Moor with road typing
Large parts of Germany used to be covered with moors. Today only 5% of the original moorland remains, 20% of which can be found in the foothills of the Alps. The non-profit Greensurance Foundation wants to renaturate (rewetting) and preserve regional moorland landscapes in Upper Bavaria. This is a really great project for us - which is why we are now proud sponsors of the moor in Trischelfilz. You are welcome to stop by there, it is located west of Lake Staffelsee near Murnau.

Do it
a trip to the moor
Why not visit a moor nature trail? Here are a few tips:

- Ostallgäu:

- Oberallgäu:

- Ammergau Alps:

The moor nature trail on the northwestern edge of Bad Kohlgrub with a typical mountain pine moor landscape (1.5 km)

>>> Click here for the hike

- Chiemsee:
>>>>>>>>>>>>>>>>>>>>>>>>>>>